Your Business News
Sage Intacct Payroll powered by ADP
April 21, 2023
Authored by RSM Canada LLP
Ryan Filipovic, CPA shared this article
ARTICLE | April 21, 2023
Our Sage Intacct consultants assist you in combining and visualizing payroll, people and financial data
Sage Intacct Payroll powered by ADP is the only market-leading payroll solution that works seamlessly with Sage Intacct's accounting platform. This affordable, scalable solution is perfect for small and medium-sized businesses that want to spend less time managing multiple systems and focusing more on growth.
With Sage Intacct Payroll, you can quickly access and visualize the data you need at any time to make informed decisions and use dimensions to streamline posting and reporting for payroll journal entries. The platform eliminates tinkering with spreadsheets or manually compiling and uploading data into disconnected systems. In addition, you can make smart, timely business decisions with customized reporting and payroll general ledger data synced with Sage Intacct accounting and payroll and people data in one dashboard driven off a single data source.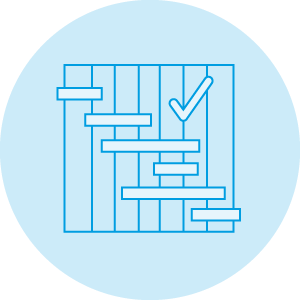 Save human resources (HR) an average of 200 hours per year by streamlining manual tasks and empowering your employees to access and manage their information from anywhere.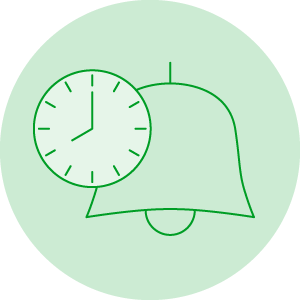 Save HR an average of 600 hours per year by moving benefit enrollment online, eliminating paper forms, data entry duplications and chasing down employee information.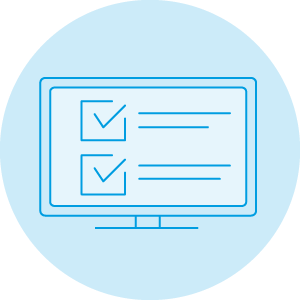 Cut administrative time by 50% or more by streamlining recruiting and applicant tracking, as well as onboarding, benefits enrollment, performance management and employee learning.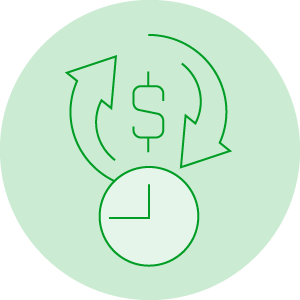 Free up an average of 350 hours a year in payroll and HR administrative time by automating payroll processes and providing checks and balances that eliminate time-consuming errors.
RSM is a five-time Sage Partner Award winner with a team of highly experienced and certified Sage Intacct consultants who bring a dedicated, client-centric focus to every engagement. Our team has helped hundreds of companies optimize finance and accounting processes with Sage Intacct. We will thoroughly examine your enterprise resource planning (ERP) capabilities and make careful recommendations based on your business objectives.
We can help you leverage Sage Intacct Payroll to instantly share data between payroll, HR and accounting—with no manual entry, no duplicate data and no manual reentry errors. The system keeps you one step ahead with automated updates on the latest federal, state and local tax laws, HR regulations and compliance support across all 50 states. You can also feel secure knowing you have chosen a solution that provides world-class security, data privacy, reliability and scalability
With the flexible Sage Intacct Payroll platform, you can choose from payroll, timekeeping, HR, and benefits modules with the ability to broaden your capabilities with a securely integrated third-party ecosystem. You can utilize only what you need and pay only for what you use.
Let's Talk!
Call us at 1 855 363 3526 or fill out the form below and we'll contact you to discuss your specific situation.
RSM Canada Alliance provides its members with access to resources of RSM Canada Operations ULC, RSM Canada LLP and certain of their affiliates ("RSM Canada"). RSM Canada Alliance member firms are separate and independent businesses and legal entities that are responsible for their own acts and omissions, and each are separate and independent from RSM Canada. RSM Canada LLP is the Canadian member firm of RSM International, a global network of independent audit, tax and consulting firms. Members of RSM Canada Alliance have access to RSM International resources through RSM Canada but are not member firms of RSM International. Visit rsmcanada.com/aboutus for more information regarding RSM Canada and RSM International. The RSM trademark is used under license by RSM Canada. RSM Canada Alliance products and services are proprietary to RSM Canada.
FCR a proud member of RSM Canada Alliance, a premier affiliation of independent accounting and consulting firms across North America. RSM Canada Alliance provides our firm with access to resources of RSM, the leading provider of audit, tax and consulting services focused on the middle market. RSM Canada LLP is a licensed CPA firm and the Canadian member of RSM International, a global network of independent audit, tax and consulting firms with more than 43,000 people in over 120 countries.
Our membership in RSM Canada Alliance has elevated our capabilities in the marketplace, helping to differentiate our firm from the competition while allowing us to maintain our independence and entrepreneurial culture. We have access to a valuable peer network of like-sized firms as well as a broad range of tools, expertise, and technical resources.
For more information on how FCR can assist you, please call us at 1 855 363 3526