Your Business News
Analytics on Microsoft Azure
July 10, 2023
Authored by RSM Canada LLP
Joel A. Humphrey, CPA, CA shared this article
ARTICLE | July 10, 2023
More businesses recognize the value of effective data and analytics strategies but struggle to implement them. Companies with proven experience delivering customized Microsoft analytics solutions using Azure Synapse Analytics, Azure Data Lake, Azure Data Factory, and Azure Databricks are well-positioned to capture this market opportunity.
RSM's strategic relationship with Microsoft means customers can better integrate endlessly scalable analytics platforms into their businesses to quickly capture insights from all their data across data warehouses and big data analytics systems.
The Analytics on Microsoft Azure specialization highlights the partners who can be viewed as most capable when it comes to building transformative and secure analytics solutions on Azure. RSM clearly demonstrated that they have both the skills and the experience to help our customers harness the power of insight and transform their businesses in a scalable, secure and cost-effective way.
Andrew Smith, General manager of partner program management, Microsoft
"Earning advanced specialization for Analytics on Microsoft Azure demonstrates more than our technical capabilities, it also shows our commitment to working closely with Microsoft to produce successful business outcomes and experiences for our mutual clients," said Mike Gillis, RSM US LLP's Microsoft Alliance leader. "As one of the few partners with capabilities across all six Microsoft solution areas, we will continue to look for opportunities to invest in our Microsoft capabilities and further differentiate ourselves to better serve our mutual clients."
Ron Draganowski, data and digital services, data analytics, leader at RSM added, "The promise of new data technologies such as generative artificial intelligence (as leveraged by ChatGPT) are accelerating corporate interest in analytics. We are excited about this new recognition by Microsoft, and through Microsoft Azure analytics products and Service Fabric, we have the tools required to securely deliver analytics solutions which can maximize the value of each client's data, and at scale."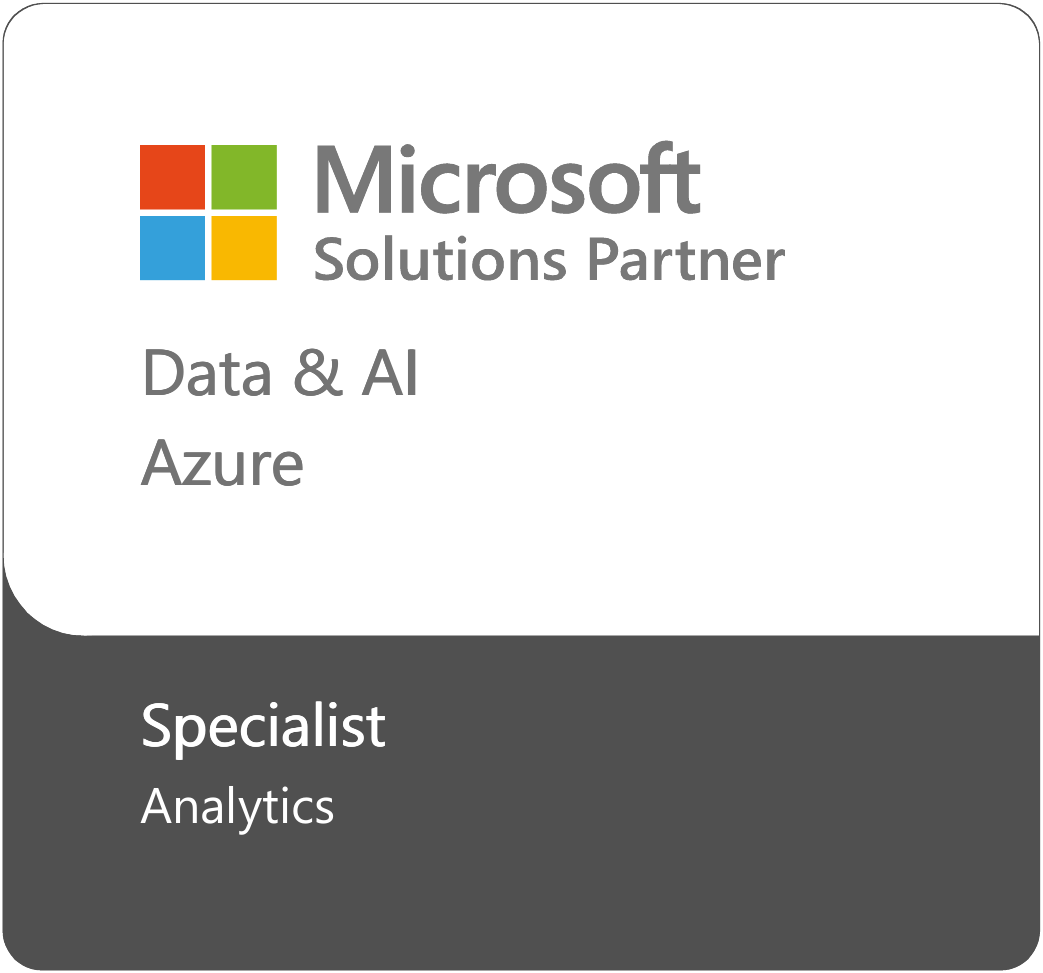 RSM has earned the Analytics on Microsoft Azure specialization, a validation of a provider's capability in planning and delivering tailored analytics solutions following Microsoft and industry best practices.
The Analytics on Microsoft Azure specialization can only be earned by providers who meet stringent criteria around customer success and employee skill as well as pass a third-party audit of their analytics planning and deployment practices.
Let's Talk!
Call us at 1 855 363 3526 or fill out the form below and we'll contact you to discuss your specific situation.
RSM Canada Alliance provides its members with access to resources of RSM Canada Operations ULC, RSM Canada LLP and certain of their affiliates ("RSM Canada"). RSM Canada Alliance member firms are separate and independent businesses and legal entities that are responsible for their own acts and omissions, and each are separate and independent from RSM Canada. RSM Canada LLP is the Canadian member firm of RSM International, a global network of independent audit, tax and consulting firms. Members of RSM Canada Alliance have access to RSM International resources through RSM Canada but are not member firms of RSM International. Visit rsmcanada.com/aboutus for more information regarding RSM Canada and RSM International. The RSM trademark is used under license by RSM Canada. RSM Canada Alliance products and services are proprietary to RSM Canada.
FCR a proud member of RSM Canada Alliance, a premier affiliation of independent accounting and consulting firms across North America. RSM Canada Alliance provides our firm with access to resources of RSM, the leading provider of audit, tax and consulting services focused on the middle market. RSM Canada LLP is a licensed CPA firm and the Canadian member of RSM International, a global network of independent audit, tax and consulting firms with more than 43,000 people in over 120 countries.
Our membership in RSM Canada Alliance has elevated our capabilities in the marketplace, helping to differentiate our firm from the competition while allowing us to maintain our independence and entrepreneurial culture. We have access to a valuable peer network of like-sized firms as well as a broad range of tools, expertise, and technical resources.
For more information on how FCR can assist you, please call us at 1 855 363 3526